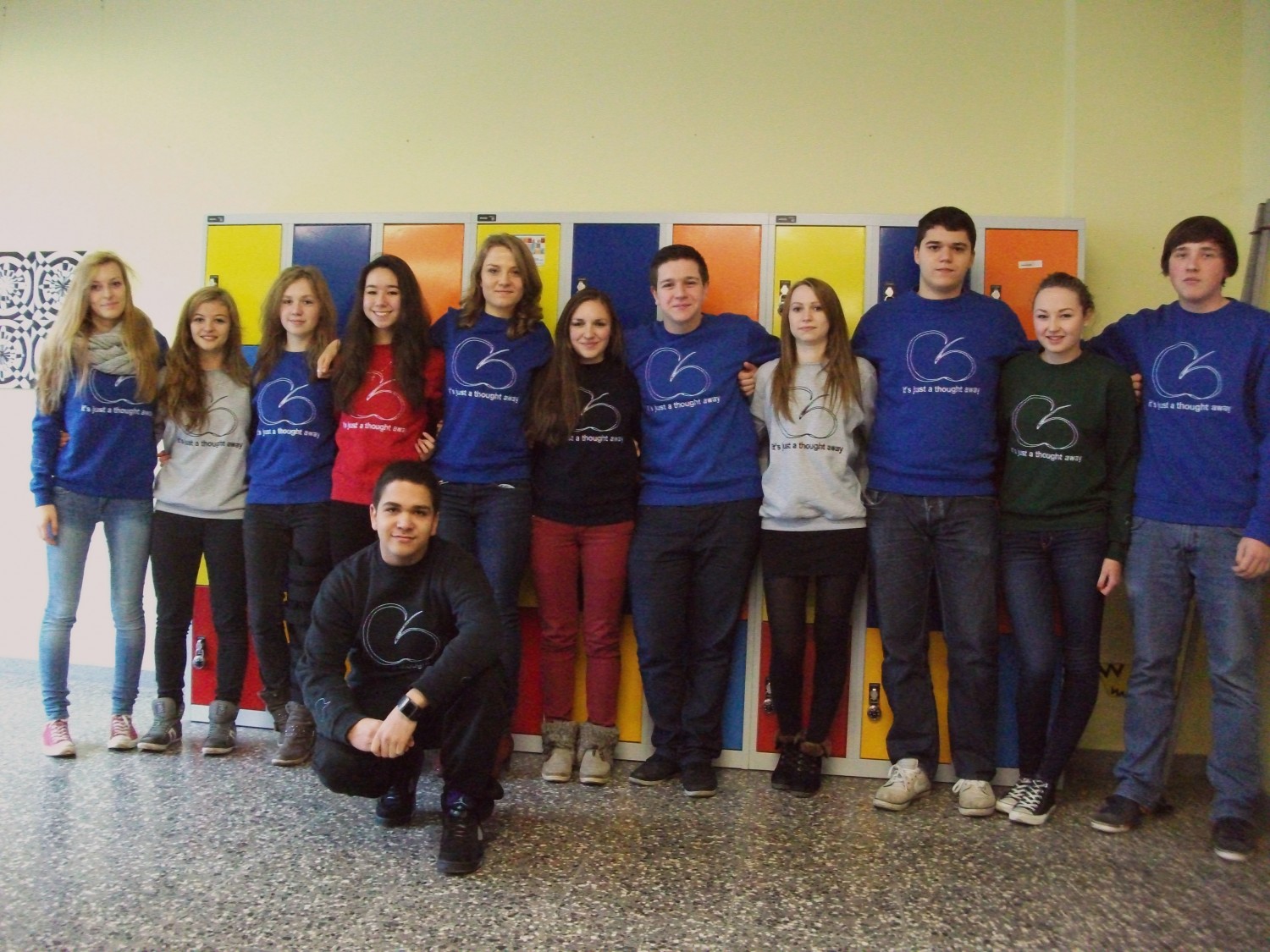 It is the most incredible feeling when a thought in your mind
becomes reality. Suddenly you are able to hold it in your hands & see it with your eyes. It is your imagination that reincarnates in the real world. It is a feeling that Words can not describe. To me, it feels like a form of ultimate happiness. "Creation" is what the dictionaries
call it.
Approximately 60 people were standing in front of me. Behind me, was my squad, my crew. On the desk there were Oreo Cookies, Champagne and a Sweater called "First". And then, there was me in-between of all this. "Words & Thoughts", was all that was on my mind. In that particular moment, I felt like all these people I know had just created a own little world for me. I was starting to space of in it.
So I started to put my "Spaced Of"-Feeling down in German Words. I don't remember a lot of what I said. But what I do remember is that I said: "Words & Thoughts, das ist der Name meines Modelabels". That is what I called it. A label. A Brand. Purely created by my mind. A thought that I've been sitting on for almost a year, found its way to reality. With the support of my friends, my imagination became
everybodys reality.
Even though it was me speaking Words, it felt like the audience was talking to me. I had written about 70 personal cards to people I
appreciate. The cards contained my thoughts about that person. Every card became unique in itself. I meant every single word on those cards. Then all these people gave me that back. A friend went up to me and said: "Thank you for the kind words. I appreciate what you wrote on this card for me."
Then they all came. I was speaking words, but y'all were speaking back to me, too. Not in Words, but in Thoughts. Thank you. Thank you for such great support. You made me feel like Drake on
"Nothing Was The Same."
"Always couldn't believe when he called me
You never know, it could happen to you
And I just spent four Ferraris all on a brand new Bugatti
And did that shit cause it's something to do"
                                             Drake, Paris Morton Music 2
Today, 11.12.13, marks the birth of "Words & Thoughts" fully
reincarnated in reality. Right now, in the real world, it is a fashion
label. But in my mind, it is already more.
Thank you for all your support and love. I appreciate it a lot. And
remember, you are awesome.
Gerwin
Owner of His Mind & CEO of W&T